Basic overview of the Trail Mix Mod:
The Trail Mix Mod is an awesome mod created by the experienced developer 'iChun'. iChun is a developer who is very respected in the Minecraft community and has created some of the most well-known  mods around. The Trail Mix mod only adds on new item in the game but it allows for a variety of new explosive features. This mod is compatible with most external texture packs and mods, including MCPATCHER and Minecraft Forge.
How to use the Trail Mix Mod:
There is no real way to use the Trail Mix Mod you first of all need to download it with Minecraft Forge and then you can load up your latest save game. When loading all of the mods features should be automatically enabled.
Trail Mix Mod Video Showcase:
Key Features of the Trail Mix Mod:
The Trail Mix gives the player 

Super Punch, Super Speed and ability to dispense Fireballs with middle mouse, and fall dampening.
The Trail Mix will also give pigs the ability to fly, simply feed them and then sit on them with the help of a saddle.
High running capabilities, land ignition capabilities, wall plowing capabilities and more if you feed a horse!
Control pigs and horses with WASD.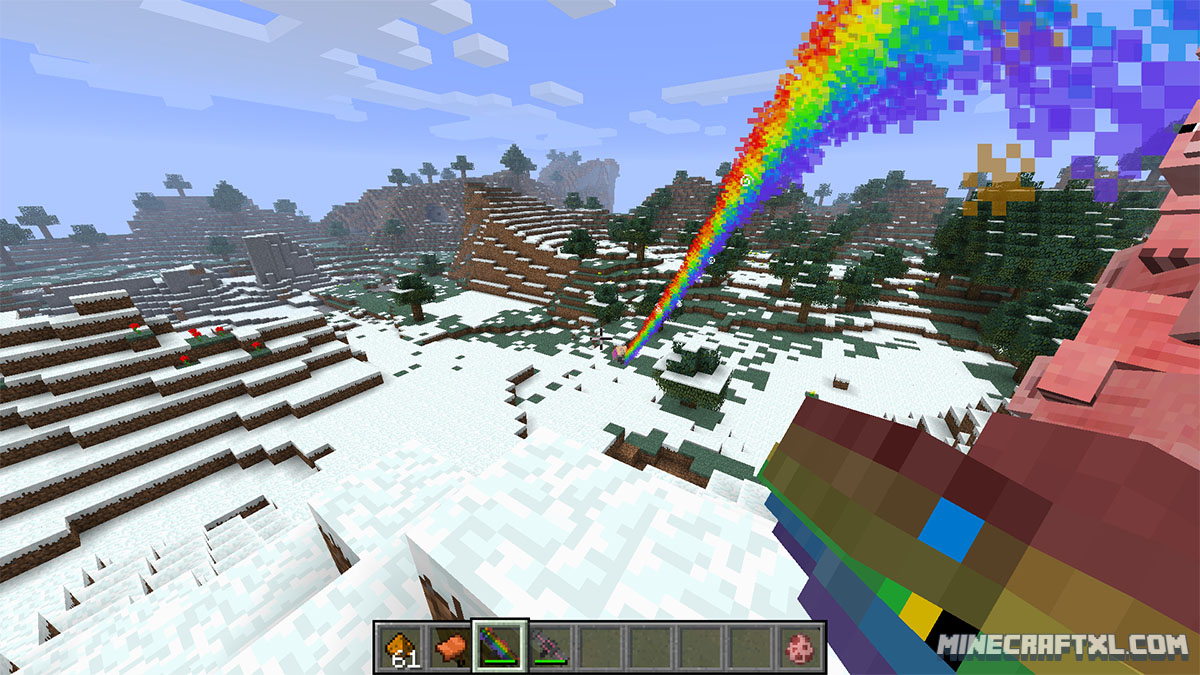 How to Install the Trail Mix Mod:
First of all, you need to download and install the latest version of Minecraft Forge.
Next, download the Trail Mix Mod and drag and drop it into the .minecraft/mods folder of your Minecraft directory.
Launch Minecraft and enjoy your new mod!
Changelogs of the Trail Mix Mod:
There are currently no public changelogs for the Trail Mix Mod.